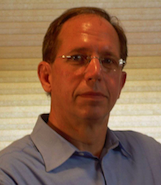 Steve Patterson
medVR
Steven is the Executive Director of medVR, a 501 (c) 3 non-profit that provides catalytic education in medical XR to the medical and technical community.
Steven's life experience is in engineering, project management, and technology journalism. He has written for leading tech publications Ars Technica, Quartz Fast Company, and IDG. He has organized technical open source and mobile technology communities for over two decades to educate and improve industry cooperation and communications.
He has worked to expand the application of AR and VR into new fields and educate designers, engineers, and developers in spatial computing since 2014. He founded and led the Reality Virtually Hackathon at the MIT Media Lab until the Covid pandemic.
October 19 Wednesday
The Mission and Goals of medVR